MOOMBA – XLV (2007)

TEMPLATE:
GREEN - BOW
PURPLE - FRONT DECK
BLACK - FLOOR
YELLOW - STORAGE
ROSE RED - REAR DECK
ORANGE - UNDER CUSHION
BLUE - TRANSOM/WALK
RED - SWIM STEP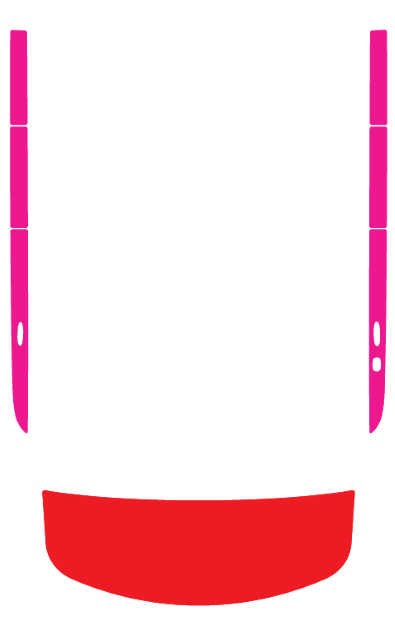 Customized Marine Flooring will be according to drawing to machining, before ordering please kindly check the marine name, years, style of your boat, and please also check the pattern, color, size do your like. If your boat is the same as the pictures show, you only to tell us your boat name and which parts you need to made(Bow, Front Deck, Floor, Under Cushion, Rear Deck, Transom/Walk, Swimstep......), and choose your liked pattern and color, we will produce the prefect antiskid mat for your boat/marine/yacht.
If your boat there is anything difference dimensions and design, please send us your modified drawing to our mail address fannie@tpevaflooring.com, we will recheck and evaluate for you.

Your logo is also can be added if you would like, contact with us for your any needs.
Specifications:
Material : Marine Grade EVA
Dimensions: As per drawing
Thickness: 0.5cm / 0.6cm
Color: As per customer
Hardness: 50-60(+/-3P)
Surface: Brushed & Grooved
Strong glue(3M) at the back
Installation instructions:
1. Clean the installation area with cleaning agent and clean cloth, ensure the installation area is fully clean and dry.
2. If there is any gluewater, grease, oil, adhesive or other dirty on the surface of installation, please clean their with mineral essential oil, and then using acetone to remove that. Also, ensure the installation area is fully clean and drying.
3. Put the EVA sheet on the area which you want to decorate, carefully cut it from middle of back glue, take care do not cut the EVA sheet.
4. Using 2" tape fix the one side of EVA sheet on the installation area, and then showly rip the back glue, pressure the EVA sheet on the installation area.
Features:
EVA environmental protection materials, non-toxic, more safer
Self-adhesion, strong glue at the back, easy to installation
Easy to be cut to fit nearly any surface on a boat where non-skid, or protection for the boat's surface
Provides a non-slippery surface for your boat in both wet&dry conditions
Easy to maintain, can be pressure washed
Package:
Carton packaging for express air shipping or sea shipping.